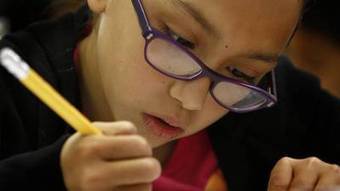 As reported in the L.A. Times, "in a major shift in how California's 6.2 million public school students are taught and tested, state officials plan to drop the standardized exams used since 1999 and replace them with a computerized system next spring."
The Good
California (and other states) are eliminating "double testing" and moving up the timetable for the new Common Core computerized tests by a year. This means more "at bats" for students and more feedback for teachers.
The Bad
Until now, state standardized tests (in some states) were conducted entirely with pencil and paper. Transitioning from paper and pencil tests to computerized assessments is a huge undertaking. Some states have taken the better part of a decade to make this shift. While there are many advantages to online assessments, making this transition in one year ensures that there will be glitches in the testing process. Experience tells us that school leaders should prepare themselves for every eventuality.
The Ugly
Schools must have enough computers available on each campus to handle the testing. For example. Oklahoma recently announced that the state would not/could not participate in the PARCC assessments because only 15% of OK schools had sufficient hardware and infrastructure.
The Bottom Line
Behind virtually every failure in education we find the best intentions coupled with poor implementation. There is no lack of great ideas or programs. There is, however, an absence of effective implementation.
See on www.latimes.com