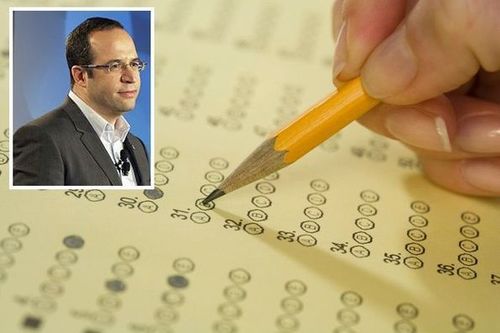 "The "architect" of the recent changes to the SAT's is also known as the "Architect" of Common Core and critics feel that the recently announced changes will pave the way for forcing local school districts to change their curriculum after all."
The expected announcement by David Coleman that The College Board will align the SAT with the Common Core Standards represents a strong endorsement of national college and career-ready standards and severely undermines the arguments of Common Core detractors.
"It's a roundabout way to put pressure on states that opted out of Common Core," said Whitney Neal, director of Grassroots at Freedom Works. "If you are legislator from Virginia let's say, this will put pressure on you obtain material to make your district more appealing especially to homebuyers. SAT averages are often included in realtor information and high school success rate is always a selling point."
Both the SAT and ACT are now aligned with the Common Core Standards:
"Officials for ACT, the College Board's main competition for standardized testing, said Coleman's group is simply playing catch-up to improvements they had made a long time ago.

"Our reaction is that most of their changes validate our approach," Paul Weeks, vice president of Customer Engineering for ACT. They are getting in line with a path we have been down for a while."
See on www.foxnews.com