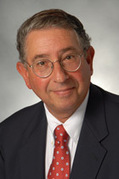 The following is excerpted from an article By Chester E. Finn in Education Next
April 14, 2014
"The opt-out-of-state-testing movement has notched more wins lately. "Thousands," we read, are refusing to take the tests in New York alone. And tons more interest and attention are being devoted to this topic in states and communities far and wide."
Key points on opting-out:
"In the months ahead, states will have to clarify what is and isn't required and how test participation is to be enforced."
"…when they (parents) expect the state to educate their children at public expense, the public has a right to know whether those children are learning anything."
"Our schools need to become more effective and our children need to learn more. Test results advance the public interest."
"Better tests are coming, but that doesn't excuse "opting out" now. It's not a legitimate form of civil disobedience. And it's probably not legal, either."
"If you really find state tests odious, put your money and time where your mouth is—and stop asking taxpayers to educate your children."
My Thoughts
The opt-out movement is unnecessarily placing building principals in the middle of a conflict between parents and the state. States must clarify exactly what is and what is not required and make it easy for local school boards and district leaders to enforce that policy. Without a clear, enforceable policy on testing and opting-out, principals and teachers cannot be held accountable for student test scores.
See on educationnext.org